Established just an year back, we, Yongjia Polyurethane Co., Ltd., are a Wuxi, Jiangsu, (China) based company that aims to create a niche in the industry. From the time we of our establishment we have been working untiringly and are glad that soon we would be counted amongst the most respectable export companies engaged in the manufacturing of state-of-the-art high-pressure polyurethane machine and allied solutions. Developed as per the latest engineering guidelines and norms laid by the national and international quality testing authorities, our manufactured solutions always stand out and gives outstanding performance.
We also customize these machines to meet with the requirements of our clients based in India, Mexico, Saudi Arab and Iraq we make Anti-Fatigue Mat Production Line, PU Decorative Molding Crown Cornice Line and Sandwich Panel Production Line, respectively. Other than this, there are numerous other countries too for whom customized options are always available. The manufacturing operation of all our solutions is carried in our robust factory, which is spread over an area of 10,000 square meters.
What Sets Us Apart?
We are counted amongst one the largest manufacturers of PU machine in China and we would like to update customers some most fascinating attributes of our company due to which we stand out in the market, these are:

Quality: Every machine and equipment made by is of excellent quality as approved by the quality testing authorities
Insight: We have deep understanding of this industry and how it works
Innovation: We have the back of best production technologies so even the machines and equipment we make are completely advanced and technology proved
Price: The cost of our machines is way more pocket-friendly than our competitive market players
Our Commitment
We are known to be a strictly professional company and so whether its about quality, customer satisfaction or sharing business profits we go as per the rules. And, its because of our work ethics that we can assure that our customers will always get the best goods and services from us and their requirements will always be taken care of by our staff. We are also committed to attain total client satisfaction.

Our Product Range
We,
Yongjia Polyurethane Co., Ltd.
, operate from
Wuxi, Jiangsu, China
and is known for offering good quality animal food and agro products such as:
High Pressure PU Machine

High Pressure PU Polyurethane Artificial Veneer Stone Master Panel Making Machine
PU High Pressure Foaming Machine For Refrigerator Insulation
High-Pressure Spatula Foam Polyurethane Injection Molding Machine

Low Pressure Polyurethane Machine

PU Low Pressure Foaming Machine For Muscle Relax Yoga Roller
Low Pressure Polyurethane PU Injection Molding Machine For Wipe Clay

Sealing Strip Casting Machine

Automatic Filter Casket Casting Machine
Package Type Sealing Strip Casting Machine (Double Head)
Auto Air Filter Machine

Pu Production Line

Solid Polyurethane PU Cold Storage Production Of Insulating Plate Line
Automatic Ear Plug Production Line
PU Sandwich Panel Production Line

Packing Machine

Portable PU Foam Polyurethane Spot Packing Machine
Air Bubble Seat Polyurethane Foam Packaging Machine

Sprayer

PU Foam Polyurethane High-Pressure Sprayer Insulation Of The Building
High-Quality Polyurethane Paint PU Molding Machine
Polyurethane Spraying Machine

Elastomer Casting Machine

High Temperature Polyurethane PU Vibrating Screen Protector Making Machine
NDI System Elastomer Casting Machine
Medium Temperature Elastomer Casting Machine
Some More Details
| | |
| --- | --- |
| Nature of Business | Manufacturer, Trader, Importer, Supplier, Wholesaler, Distributor and Exporter |
| Year of Establishment | 2017 |
| No. of Employees | 100 |
| No. of Engineers | 30 |
| Monthly Production Capacity | 100 sets |
| Original Equipment Manufacturer | Yes |
| Warehousing Facility | Yes |
| Banker | Shanghai Pudong Development Ban |
| Importers/ Exporters Code | 8477101090 |
| Capital in Dollars | USD 10 Million |
| Annual sales | 10 million dollars |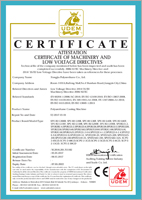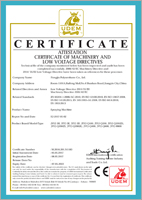 Get in touch with us